Happy FriYAY! It's been a long week, but now I'm relaxing by the water in sunny Florida. I only have three short days here, so I gotta soak it all in while I can. Check out what else I'm loving in this week's Friday Five:
May Photo Challenge!: May happens to be National Photograph Month (if you don't know, now you know!), so I thought I'd whip up my own little challenge for fun. I've laid out 31 fun themes for each day in May. Head on over to my Instagram page to let me know you'll be joining me starting Sunday, May 1st! Don't forget to use hashtag #PFLPhotoADay and tag me, @PopFitLife, on your Instagram photos. I can't wait to check them out!
Bravo's Southern Charm: Though I've been above the Mason-Dixon line for almost four years now, you can't take the Southern Belle out of this girl! I have a happier heart whenever I chow down on some BBQ, sing along to country music, or visit the South. I randomly came across Bravo's Southern Charm and fell in love with it. It's my little one hour of sweet southern comfort every week. Maybe it's because of the young, southern cast, but I dig it more than most of the Real Housewives series. Plus, I've loved the show's star, Cameran Eubanks Wimberly, since her days on MTV's The Real World: San Diego. She's just as gorgeous and lovable as she was twelve years ago. (Wow, I'm getting old!)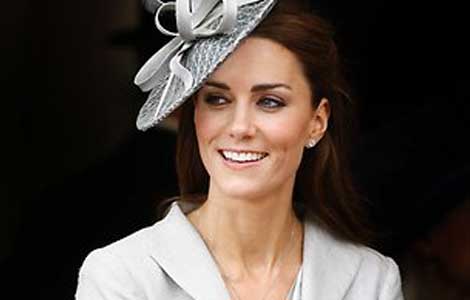 Kate Middleton: Another lady I'm lovin' is Duchess Catherine. I've been a fan of hers since she started dating Prince William back in the day, but for some reason I can't stop Googling her recently. I mostly love her fashion sense, but I'm intrigued by her Cinderella story as well. I'll admit that I even added Kate: The Future Queen to my library list. I'll let you know how it is.
The Big 2!: This month marked my two year anniversary of being a New Yorker! I moved into an apartment on the Upper West Side of Manhattan in mid-April of 2014 (photo above). I've moved, but that first apartment will always hold a special place in my heart. Though the cost of living could be a little less expensive, I've loved my time in this city and can't wait to see what's in store in the future. I'm hoping my new blog series, Neighborhood Watch, will help my readers, both near and far, love NYC and all it has to offer just as much as I do. I'm kicking it off next week!
Jessica's Gettin' Hitched!: I'm in Florida this weekend celebrating my college roommate's upcoming wedding! Jessica and I met during Rush Week our freshman year. We were "random roommates" – picked by our college's computer system eleven years ago. (I love that we became close friends thanks to an algorithm.) I cannot wait to stand by her side in two weeks as she marries the love of her life!
What are you up to this weekend? Let me know in the comments below!
Stay fit and fabulous,
A