Happy Friday! Here is what I'm loving this week:
Movember:  You might have noticed there are an unnatural amount of guys with mustaches these days. No, you aren't in an episode of Miami Vice…It's Movember! November has been designated the month to raise awareness for men's health.  The Movember Foundation encourages men to grow mustaches as a way to begin conversations about prostate cancer, testicular cancer, and mental health problems. My friend, Matt, is one of the great guys that has decided to grow a 'stache and fundraise for the Movember Foundation. Since Matt and this cause are both near and dear to my heart, I'm going to shamelessly plug his page on my blog today. Check out Matt's page (if not for the mustache photos alone!) and donate to this cause.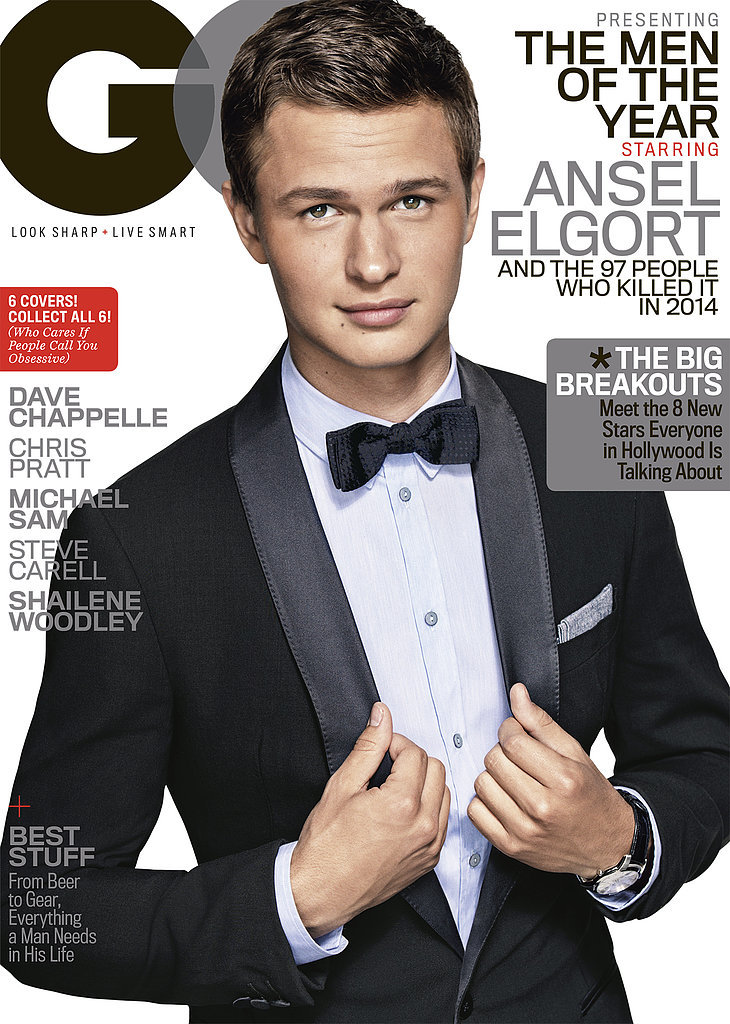 GQ's December Issue: GQ just launched its December issue presenting the Men of the Year (and some women!). Time stopped (or I might have fainted) after seeing Ansel Elgort's handsome cover. I love a guy in a good suit, and he couldn't have pulled it off better. #swoon Plus, there's a great article about his DJ career, future film projects, and his chill life in NYC.
Pitch Perfect 2: Doesn't this trailer look ACA-MAZING!? I could not be more excited for Pitch Perfect 2 to premiere on Friday, May 15. It's obviously already calendared. All my favorite actors are back for Round 2, and I cannot wait to see what songs they've chosen this time around. I think this calls for a themed movie outing. Let the planning and organized nerd singing begin!
Erin Condren's Life Planner: It finally happened! After two years of wanting an Erin Condren life planner, I finally broke down and ordered one. I pride myself on how great I am with money, and $50 for a calendar just didn't seem reasonable when I had a perfectly fine $4 day planner from CVS. Then, one day a co-worker pulled out her day planner, and I freaked. There in front of me rested an Erin Condren life planner in the flesh plastic! It was glorious and I had to have one, so I immediately ordered one, tracked its arrival, screamed while opening the box, and have been obsessed ever since. An Erin Condren life planner  will change your life…and not just in an organized kind of way.
Visits from Friends: My friend, Brittany, arrived this morning, and I couldn't be more excited for our weekend plans! I'm kickin' it off tonight with Saved by the 90's at Le Poisson Rouge (LPR) in Lower Manhattan. Prepare yourself for a Weekend Recap post next week!
Stay fit and fabulous,
A
Please follow me on Instagram and "like" my blog on Facebook if you enjoy what you read. Thanks!