Two years ago, I wrote a post about my Dream Guy. It's long, it's detailed, and I credit it with getting me two interviews for The Bachelor (not that I should admit that…). While I still find many of the qualities I discussed in that post attractive, a lot has happened in the last two years. And by "a lot", I mean that instead of being in a long term relationship as was my MO in Atlanta, I've actually dated…in New York City – the best and worst city for singles.
I won't lie. Being single for the last 2 years has been frustrating…
…but I'm glad I've had the experience. Without the last two years of dating highs and lows, I wouldn't have met some really cool people, visited some spectacular places, learned what I like, what I don't like, and realized that my previous "My Dream Guy" post is complete BS. That's right. I said it! Erase it from your mind. If the last couple years have taught me anything about the world of dating, it's that these qualities below are what truly make up a dream guy.
Kindness. This one is simple. From the server at a restaurant to the CEO of a company, a guy should treat everyone with the same manners and respect. I'm not even talking about going out of the way with the extras such as flowers, random gifts, or fancy dinner dates. He should just be a good person. End of story.
Loyalty.  I've been hearing terrible dating horror stories recently. As an example, the latest story involved a relationship ending because a girl found out her live-in boyfriend of four years had been going on Tinder dates. What the heck is wrong with people?! If you like someone, treat them with respect and kindness (please see above). I expect a guy to delete old hookups from his phone, disable Tinder, and give me his full attention and support. #sorryimnotsorry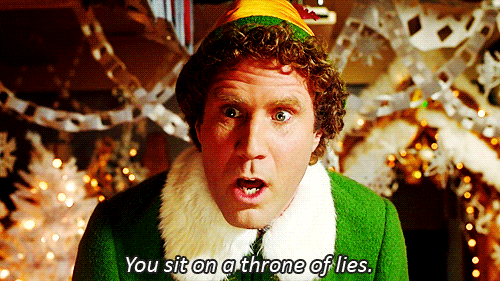 Honesty.  Keeping up with lies told is exhausting and hurtful to everyone involved. I don't want to have to play Inspector Gadget in my relationships. The only lies and deceit I want in my life are ones adding drama to my favorite primetime television shows! #truth
Adventurous.  I like to go places, have fun experiences, meet people, see things, and just take in all that this big, beautiful world has to offer. I'd love a partner-in-crime for the journey. Sometimes the adventure might be as simple as tackling as many episodes of Breaking Bad as possible while eating takeout on the couch before we fall asleep at 3am, but I'd still appreciate someone who is up for the challenge.
Ambitious.  Henry David Thoreau once wrote, "Go confidently in the direction of your dreams! Live the life you've imagined." I'm working on it, Henry. I dream big, so I need someone who's going to keep up!
Grateful.  I want someone who appreciates what they have when they have it. After all, it's a good life…
Six simple things. That's it. Unfortunately, people in New York City seem to have ambition but lack the other characteristics. In my last post, I went on about looks and abs and suits and blah blah blah, but when it comes down to it all of that fades through the years. And in 60 years I'd prefer not to be stuck with some really sucky person that used to be gorgeous and have nice abs and wear a suit to work. Ya feel me? In addition, I believe these six traits aren't too much to ask for especially since I hope I possess these as well. I strive to be kind, loyal, honest, adventurous, ambitious, and grateful too. The world could use a little more of those qualities from all of us, no?
Stay fit and fabulous,
A
Please follow me on Instagram and "like" my blog on Facebook if you enjoy what you read. Thanks!